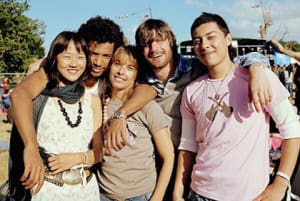 Teens whose schoolwork has been interrupted or delayed face unique challenges in getting into college. Their transcripts may appear "non-standard", with gaps, sudden switches in and out of schools, and poor grades that can make admissions officers nervous.
Many troubled teens are exceptional students. Some are "twice-gifted", the term for students with high intelligence and learning or emotional disabilities that interfere with their ability to demonstrate that knowledge. Once those disabilities are addressed, they are capable of outstanding college work.
Our college consultant thrives on the challenge of selecting the right college "fit" for your student, and helping him or her master the admissions process. Like traditional consultants, we look at matching your student's grades and test scores with the admitted "pool" of a particular college. But we do much more:
We coordinate with your child's treatment professionals and school counselors to ensure that colleges are aware of your child's challenges, and demonstrated ability to rise above them.
We help choose online classes your child can complete to "make-up" missed subjects in high school.
We can assist in determining which standardized tests he/she should take, and when indicated, assist in getting extra time during the exam. In some cases, we aim for colleges (called "fair-test") test options.
We will coach your student in preparing both the "personal" essay and the far more important "hardship" essay. Students use the hardship essay to relate the issues that handicapped their performance, while also making the case that effective intervention and treatment and maturity have created them to be a promising student. The process of writing that essay may not just help the student get admitted to college – it may serve as a reaffirmation to the student of his or her success and potential.
We help parents and students prepare for college visits, including interviews with college disability coordinators. These college disability specialists maintain a support structure for students. Such offices vary from a token administrator to programs with huge budgets and staffs. It is not enough to begin college – graduation is the goal, and choosing a college with a supportive disability program is key.
We offer college advising services to help your enrolled student plan a path through college and choose the right classes for his or her intended degree. Read a college catalog to understand the importance of having an expert carefully interpret degree, major, and general education requirements to ensure that students do not waste semesters or years.
Finally, not every student needs, or wants to go to college. There is a shortage of skilled workers in this country, and your student may be best served by pursuing paths as diverse as:
Sales
Health Care (nursing, paramedic, dental hygienist, veterinarian assistant)
High-Tech – Technical Support
Manufacturing (Equipment Operator)
Transportation (air or water pilot, air traffic controller, freight coordinator)
Other traditional trades
We are familiar with vocational and non-traditional programs for students whose intended career paths do not require a four-year college.
We are here to help. Please call to speak or complete Take the Next Step form and we will contact you with the information you need.